First Aid Courses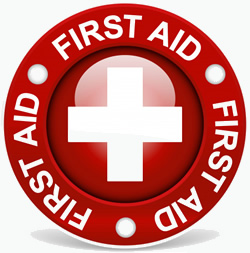 Essential training for any cricket coach or volunteer, which needs refreshing every three years. The fun interactive course covers the following:
- Roles and responsibilities of a first aider
- Treating loss of blood
- Treating broken bones and soft tissue injuries
- Managing other common medical emergencies.
The course last three hours with practical elements throughout. Please book yourself a space for just £25.
Next First Aid course: Tuesday 16th November - 6.30-9.30pm - Herefordshire Cricket Centre, Pentland Gardens.
Book HERE
---
Latest News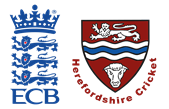 CRICKET COMMITS TO ACTION PLAN TO TACKLE RACISM AND ALL FORMS OF DISCRIMINATION
---
Events
Marches League AGM
7:30 PM
Herefordshire Cricket Board Meeting
7:00 PM
Herefordshire Cricket Board Meeting
7:30 PM
Safeguarding and Protecting Children
6:30 PM
Foundation 1 Course
9:30 AM
Safe Hands Training (Club Safeguarding Officers)
6:30 PM
Foundation 1 Course
9:30 AM
Herefordshire Cricket Board Meeting
7:00 PM
Safeguarding and Protecting Children
6:30 PM
Safe Hands Training (Club Safeguarding Officers)
7:30 PM
---