Funding and Facilities
Co-op Local Community Fund
The Co-op Local Community Fund helps pay for local projects that their members care about.
Every time their members shop at Co-op, 1% of what they spend on selected own-branded products and services goes to help fund community projects where they live. Co-op Good Causes
Currently closed but opens again in the Spring.

Natwest Cricket Force
NatWest CricketForce is a nationwide initiative aimed at cricket clubs. The programme is designed to bring clubs and local communities closer together, and ensure grounds and facilities are ready for the new season. With 2019 being the biggest summer of Cricket in England and Wales NatWest CricketForce will help clubs maximise opportunities.
NatWest CricketForce weekend 2019 will take place from 5th to 7th April with a focus on projects to digitise cricket clubs or improve catering provisions. From improving your club's internet connection, creating an area for people to socialise and watch cricket on a big screen or introducing digital points of sale for faster and easier payments to installing a new kitchen or creating an outdoor social area for BBQ's.
https://www.ecb.co.uk/news/73622

Cricket World Cup Club Fund
The Cricket World Cup Club Fund is replacing the ECB Small Grant Scheme for 2019. The Fund aims to support clubs engaged in the Cricket World Cup Club Programme, who want to enhance their facilities by improving digital capacity or catering provision. At least the first 2,000 affiliated clubs that are eligible will be allocated the grant on a first come, first served basis.
What is the offer?
Affiliated clubs can apply for a fixed grant of £1,000 for projects to Digitise their club or improve their Catering provision to support their involvement in the Cricket World Cup 2019 events programme. Projects must range from £1,000 to £10,000 - this range allows for meaningful projects that can be delivered in advance of the Cricket World Cup.
Who can apply?
Clubs will be considered eligible for the CWC Club Fund if they meet the following criteria:
Your club is affiliated to ECB via their County Cricket Board (CCB) in 2019
Your club has registered to take part in the Cricket World Cup Club programme
Your club has a Constitution
Your club has valid Buildings, Contents & Public Liability Insurance
Your club has Security of Tenure – Leasehold, Freehold or Rental Agreement (minimum of one year)
The CWC Club Fund is designed to support projects based on two themes: Digitising Your Club and improving Catering Facilities
---
Latest News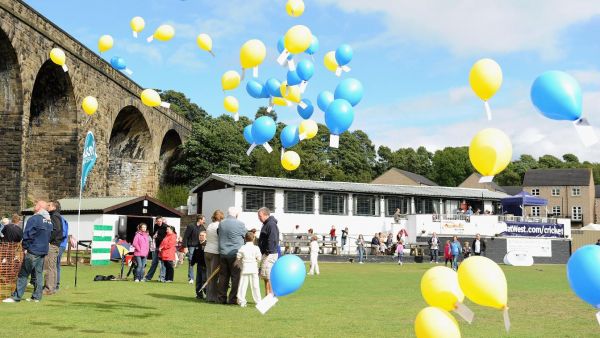 Places and Spaces
A £7 million pot with up to £10,000 available in match funding for Crowdfunder projects, as part of a Birmingham 2022 Commonwealth Games package to help community sport and physical activity groups improve places and spaces across the country.
---
Events
Super 1's - All disabilities welcome Age 12-25 - Every Thursday from 4.30pm-5.30pm starting 19th May
4:30 PM
Shropshire and Oxfordshire V Herefordshire U18's T20 competition - Didcot CC
10:30 AM
Herefordshire U12's V Worcestershire U12's - Pentland Gardens
1:00 PM
---