Supporting Volunteers
In Herefordshire, the clubs wouldn't be where they are without the behind the scenes volunteers. From groundsmen, to coaches, to bar staff, to tea ladies, all these things add up to make a successful club. So here at Herefordshire Cricket Board, we want to recognise these volunteers and thank them, for their hard work, and continued hard work they put in at their club in order to keep things running.
This year in a first, we celebrated our female volunteers, and went to Ladies Day at New Road, to see Worcester Rapids take on Sussex Sharks. We invited women who volunteered at their club, whether this be coaching, managing teams, working on the bar, scoring. We wanted to show them we recognise all the work they do, and we wanted to thank them for it. This day compromised of a table in the chestnut marquee, drinks arrival, luncheon, afternoon tea, and excellent seating. It was a great day out enjoyed by everyone, with the feedback being this should be made an annual event!
We also have the grassroots awards, whereby we ask clubs to nominate volunteers under the following headings:
Connecting Communities - A club or community organisation which has gone above and beyond the call of cricket to support communities/groups coming back to the game we love.
Inspired to Play - An individual or group within your club or community organisation going above and beyond to open the game up to new audiences.
Rising Star Award - Young volunteers making a difference - 11-16 year olds.
Game Changer - Young volunteers making a difference in the game - 17-25 year olds.
Unsung Hero - Those heroes who impact our game and help us make cricket happen. This could be ground staff, coaches, officials, umpires, or other volunteers.
Growing the Game - A league volunteer, committee member, or administrator going above and beyond to support clubs and help increase the number of games played.
Lifetime Achiever - That one individual who has given many years of service to your club or community group you could not do without.
Cricket Innovators - Someone who has brought new ideas and/or implemented new systems to improve your club or community group.
The nominations for 2021 awards are CLOSED, but keep an eye out on our social medias next year to see when they are open, and get voting for your amazing volunteers!
---
Latest News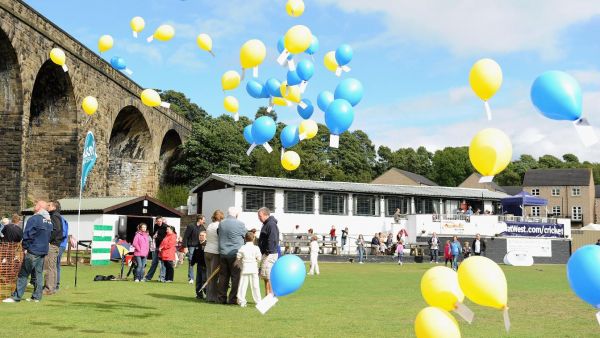 Places and Spaces
A £7 million pot with up to £10,000 available in match funding for Crowdfunder projects, as part of a Birmingham 2022 Commonwealth Games package to help community sport and physical activity groups improve places and spaces across the country.
---
Events
Super 1's - All disabilities welcome Age 12-25 - Every Thursday from 4.30pm-5.30pm starting 19th May
4:30 PM
Shropshire and Oxfordshire V Herefordshire U18's T20 competition - Didcot CC
10:30 AM
Herefordshire U12's V Worcestershire U12's - Pentland Gardens
1:00 PM
---