Welcome to Herefordshire's strong, vibrant and diverse cricketing community.
Our challenge at Herefordshire Cricket is to help manage, support and develop the sport we love, at all recreational levels in our county, for everyone who enjoys being involved in what is one of the world's most popular and inclusive games.
Cricket is our passion. Together with our own ECB-Qualified coaches, we are dedicated to promoting the ECB's national strategies and inspiring our local clubs, schools, communities and players to participate in the game, regardless of age, background, gender or ability.
We encourage close partnership with other Herefordshire clubs to deliver a full, year-round programme of cricketing courses and projects that will nurture the talents of a fit and active next generation.
For youngsters, we offer both boys and girls every opportunity – through a variety of gender-neutral initiatives such as Dynamos, All Stars Cricket and Chance to Shine - to not only enjoy the fun and skills of cricket, but to find pathways on to higher amateur levels and possibly on towards a professional career.
Beyond playing, we are also keen to encourage and recruit the unsung heroes – the umpires, officials, scorers and the countless volunteers who we are so indebted to, to keep the game running.
At our grassroots level, we also depend on the generous sponsorship of local businesses who recognise the value of being seen to support local sporting, community-based initiatives such as ours.
Why not come, pick up a bat or a ball and give cricket a go?
We look forward to welcoming you to the Herefordshire cricketing family.
"We are doing everything possible to get future generations to follow in the cricketing footsteps of heroes like Heather Knight and Ben Stokes by saying 'cricket is the game for me' "

Nick Nenadich, President of Herefordshire Cricket Limited
Latest News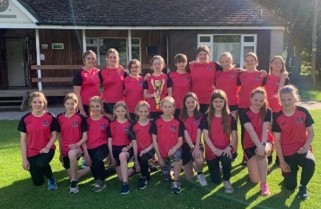 Co-op Local Community Funding
---