Herefordshire Cricket Board
Our Purpose:
Herefordshire Cricket must be recognised as the leading gender-neutral sport across the whole County, offering opportunities for inclusive participation for any level of ability through work with Clubs, Schools and Community Bodies
Herefordshire Cricket is the local governing body for the game. Together our team of professional officers and volunteers strive to lead cricket locally. Herefordshire Cricket and it's various partner groups cover the broadest spectrum of cricketing activity including:
Anti Discrimination
Herefordshire Cricket stand against discrimination in all its forms and are committed to ensuring that cricket is a game for everyone. If you have experienced or witnessed discrimination you can report it though the ECB's website : Report Discrimination Any reports will then be triaged by the ECB and investigated by the relevant Body
Schools Cricket
Herefordshire Cricket aim to provide opportunities for school children to enjoy the many health and social benefits that cricket promotes. This is mainly achieved by the delivery of high quality coaching and upskilling of teachers through the Cricket Foundation Chance to Shine programme. Herefordshire Cricket also provide these children with opportunities to compete within hard and softball competitions. By providing quality entry routes to the game Herefordshire Cricket aim to encourage children to start their cricketing voyage by becoming members of their local cricket clubs.
Club Development
Herefordshire Cricket aim to support all affiliated clubs by offering a number of packages which cater to their needs. This will be  prioritised through clubs who attend our Club Support Group meetings and the Marches League.
Workforce
The workforce of cricket within Herefordshire includes coaches, umpires, scorers, groundsmen, volunteers and administrators of many of our clubs and partner groups. We aim to deliver high quality courses which cater for the demands of the workforce aiming to provide opportunities to upskill in order to best serve the cricketers of Herefordshire.
---
Latest News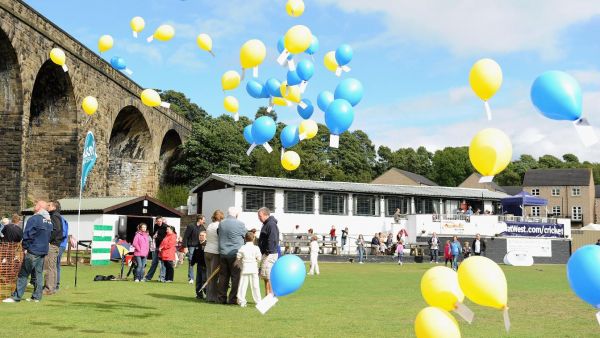 Places and Spaces
A £7 million pot with up to £10,000 available in match funding for Crowdfunder projects, as part of a Birmingham 2022 Commonwealth Games package to help community sport and physical activity groups improve places and spaces across the country.
---
Events
Super 1's - All disabilities welcome Age 12-25 - Every Thursday from 4.30pm-5.30pm starting 19th May
4:30 PM
Shropshire and Oxfordshire V Herefordshire U18's T20 competition - Didcot CC
10:30 AM
Herefordshire U12's V Worcestershire U12's - Pentland Gardens
1:00 PM
---