Donate your unwanted kit here!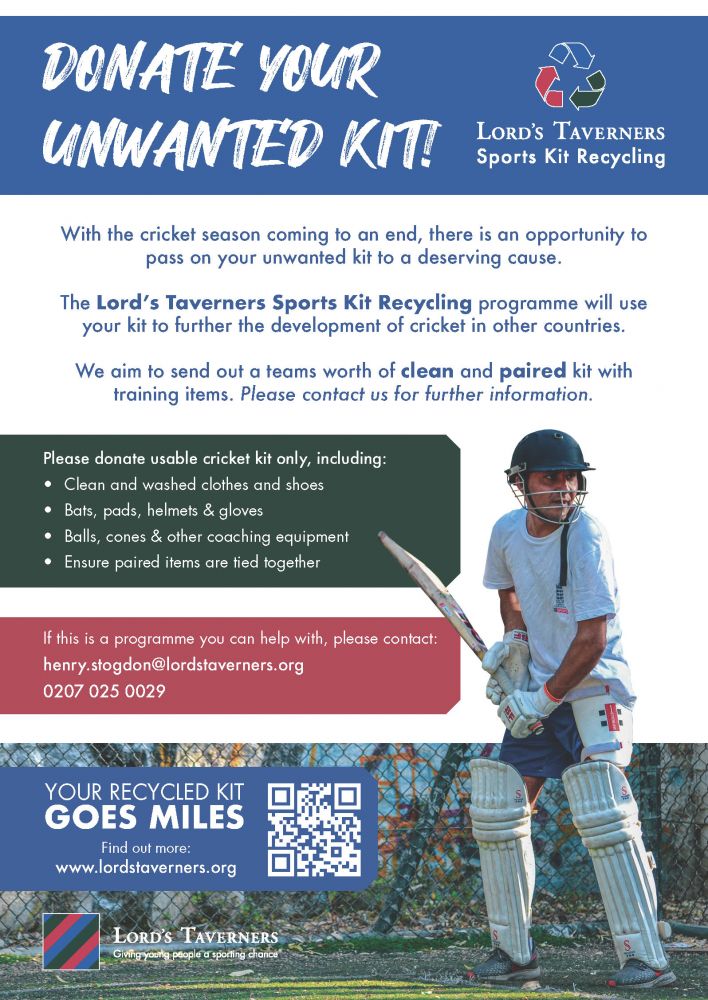 3 Aug 2022 | By Herefordshire Cricket
With the cricket season coming to an end, there is an opportunity to pass on your unwanted kit to a deserving cause.
The Lord's Taverners Sports Kit Recycling programme will use your kit to further the development of cricket in other countries.
Please donate usable cricket kit only, including:
• Clean and washed clothes and shoes
• Bats, pads, helmets & gloves
• Balls, cones & other coaching equipment
• Ensure paired items are tied together
Please contact us for further information and to arrange a drop off at the cricket centre.
Contact Kirsty Sockett Here
---
Latest News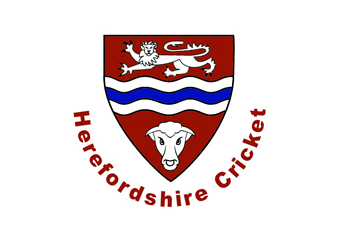 HCCC U18 and the IOW U18 team put on a show at Brockhampton CC
---
Events
Super 1's - All disabilities welcome Age 12-25 - Every Thursday from 4.30pm-5.30pm starting 19th May
4:30 PM
Girls EPP - Pentland Gardens - every Thursday
4:00 PM
U12 at Shrewsbury Festival Mon-Friday
10:45 AM
HCCC U18 V Shrops U18 - Eastnor CC
11:00 AM
HCCC 2X1 V Shrops 2X1
11:00 AM
HCCC Women V B&L CC @Bartestree
5:45 PM
HCCC U12 V Cricket Wales - Pentland Gardens
11:00 AM
Cricket wales V HCCC U14 - Bronwydd CC
11:00 AM
WCCC U11 v HCCC U11
11:00 AM
HCCC U12 v Cricket Wales - Pentland Gardens
11:00 AM
---