Updated Covid Guidelines for 2022 season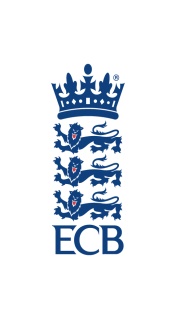 22 Apr 2022 | By Steve Watkins
On 1 April, the Government's guidance on COVID-19 measures for grassroots sport participants and providers was lifted. To align with this policy change, ECB has also removed any cricket specific guidance relating to COVID-19. As such, clubs and leagues will no longer be required to follow any protocols aside from the single piece of public health guidance issued by UK Health Security Agency.
This good news means we have the green light to return to business as usual for the 2022 season. However, we continue to encourage players and volunteers in the game to be responsible and considerate to others.
Click on the link to see the latest Covid Guidelines
HCB and the Marches League have adopted MCC's new Law 41.3 - No saliva to help reduce the risk of COVID-19 transmission
Law 41.3 – No saliva
When cricket resumed following the onset of Covid-19, playing conditions were written in most forms of the game stating that applying saliva to the ball was no longer permitted. MCC's research found that this had little or no impact on the amount of swing the bowlers were getting. Players were using sweat to polish the ball, and this was equally effective.
The new Laws will not permit the use of saliva on the ball, which also removes any grey areas of fielders eating sugary sweets to alter their saliva to apply to the ball. Using saliva will be treated the same way as any other unfair methods of changing the condition of the ball.
---
Latest News
---
Events
Super 1's - All disabilities welcome Age 12-25 - Every Thursday from 4.30pm-5.30pm starting 19th May
4:30 PM
Schools Dynamos festivals from 14th June to 24th June
9:15 AM
HCCC U14 V Wales U14 Eastnor
11:00 AM
Cricket wales U12 V HCC U12 at Kidwelly CC
12:00 PM
All Stars and Dynamos every Monday night
5:00 PM
Edd Price Cup - Pentland Gardens
11:00 AM
HSCA Plate - Pentland Gardens
11:00 AM
Girls EPP - Pentland Gardens - every Thursday
4:00 PM
HCC U12 V Cricket Wales U12 - Pentland gardens
11:00 AM
Cricket wales U11 v HCC U11 - Port Talbot
11:00 AM
Wiltshire U18 V HCC U18 - Burbage and ER CC
11:00 AM
HSCA Schools Cups and Plate U13 - Pentland Gardens
1:00 PM
JKHS Girls V Lady Hawkins Girls - Pentland Gardens
6:00 PM
HSCA Schools Cup and Plate U12 - Pentland Gardens
1:00 PM
Dynamos - Year 4 county final - Pentland Gardens
9:15 AM
---